iMac and iPhone water damaged data recovery requried
2011 iMac Recovery
My 2011 iMac stopped being able to get passed the loading screen. I took it to a shop to repair and to try and restore the memory but they were unable to. They removed the Seagate internal harddrive and replaced it and recommended I take the original harddrive to a data recovery specialist. It's a 1tb Seagate Barracuda 7000.12 harddrive. It has all my old photos and videos from the last 10 years and also more recently my finance information which I need in order to be able to file my taxes accurately, as well as other writing projects of mine.
I was wondering if you would be able to give a rough estimate of how much you think it would cost to recover? If you think it would be possible at all.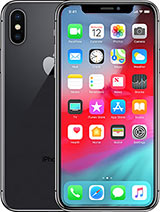 Device: iPhone XS
Issue: Liquid damage
I'd like to request a quote. Last weekend my iphone XS was severely water damaged. Made the mistake of plugging it in and using a hairdryer in hopes to dry it. Even since the phone stopped charging, combined with the screen flicking with vertical green bands. The phone hasn't been able to turn on and is non-responsive apart from occasional "charge me logo". I took to to iSmash and upon diagnosing it and changing the battery, screen and charging port, the iphone still hasn't been turning on, only displaying an apple logo. They suspect its a logic board issue which they cannot do. The main reason to have the phone repaired is to recover my photos and messages that haven't been backed up on iCloud. Hence, I'd like to hear your opinion on whether the best option is recovery data or repair. Thanks for your time. As for the way the data is recovered, it is by a backup? The most important data that I haven't had backed up were photos, WhatsApp history and iMessage history