Various Data Recovery Enquiries
Here's a selection of some of the latest problems we've been asked to look at. As hard drive recovery specialists we can often recover the data from systems when you've given up hope. Our friends at Data Recovery Tips have some great online advice about hard drive recovery that we can recommend should be get into problems with a computer disk!
We have a RAID array with 8 hard drives, three drives have failed, what are the chances of any data recovery and could you give a rough estimate of cost? Thanks
My son has a seagate expansion portable drive on which he has a number of downloaded x box games on for his x box one console, when it was turned on last night the x box would start up and then turn off, we noticed that it would repeatedly go off and on when the hard drive was plugged into the console and that the console would work fine by itself if the drive wasn't attached. Can you help as obviously this has caused the end of the world with the potential loss of progress on his games!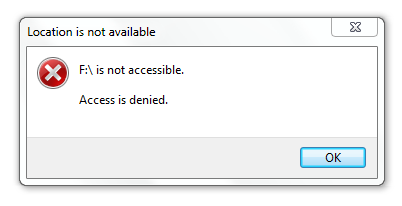 My dad accidentally deleted my pictures off my external hard drive a while back but i havent used it since, would I be able to get them back? Also how much does it cost
iMac hard drive was clicking on start up and couldn't be found and apple support said it has to be replaced. I need my data recovered first – especially photos – which I don't have backed up. Its an iMac 27inch from 2011. 1TB hard drive.
Hi – I have an LTO backup disk with an SQL server database on it. We don't have facilities to read it here, so I need to get it restored onto a server to enable access to it and put it onto another medium. Is that a service you would offer?
The USB port on the external hard drive has come away from the circuit board. Can you glue/solider back on?
Seagate 1TB portable hard drive.
The hard drive or its files will not show up on any laptop or computer.
The light is flashing and the hard drive whirs but that is it. It is said to be 'unavailable' when located in the devices folder.
Hello, my portable hard drive Free Agent GoFlex is broken, computers does not see it. How much will be the recovery of data?
Mechanical Fault on HDD.
I have a western digital 2TB hard drive with five years worth of footage that i desperately need back as some of the videos were going to be used for my dissertation, it started off just not connecting through the cable, so i left the hard drive back home with my friend to use an adapter to get the footage back and copy it over. However, when he went to copy the data to a new drive, it has started making a ticking noise and not showing up on any machine that he has tried. Is there anything you could do to help with this issue and would you be able to provide a quote/estimate of how much it'd be?
It is a 2TB Seagate Barracuda, roughly 4 years old. It stopped working completely and is not being seen in Disk Management. When it boots there is a squeaky sound.
Tags: advice, data recovery, hdd, help, uk