Monday, October 30th, 2017
From the start, I would like to say, that i took this hard drive from my broken laptop and put it in my main pc and used it as a external storage, one day the hard drive started to making click sounds and I realized that It's not showing up in my pc, I unpluged the drive and tried to open in to see if the pillars where stuck on the disk, but that was not the problem, in the near pc shop (falcon) they told me that It's unrepairable but im not giving up so quickly, If you could help me or wanted to know more furthure information about the hard drive I would be honored to tell you more.
500 gb 3.5 desktop hardrive started to someitmes fail when booting, then stopped completely, can files be recovered, the photos are the most important type, anything else is just a bonus
Mac book pro 2008 model. Hard drive is clicking and laptop will not load up.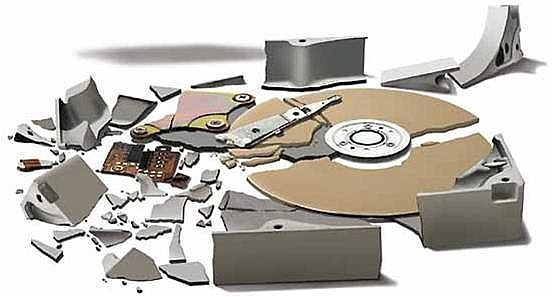 The hard drive is an old (2004-ish) WD external computer HDD. The lights on the front were on but the drive was not seen by the operating system. I plugged it in again this morning and noticed a little wisp of smoke come out the top, along with a burning smell! I was hoping that the burning was only to the electronics in the box and not the HDD so I disassembled the box and put the HDD into my PC – nothing at all. The data that I want off it are my family photos – thirteen years worth! There's a few back-ups on there and some other junk probably; I am only interested in the photos, though.
What do you think you can do for me?
Hard drive no longer works. The computer picks up the device by beeping when connected although in 'my computer' the device is not found. It no longer feels as though the 'fan'? is working but does make some sounds. The light comes on when connected to the computer.
I have multiple internal hard drives that I've removed from old windows pc's. I now want to connect them to my macbook air and drag off the data.
Issues:
1. HDD not recognised by mac
2. The op sys on HDD might have a p/w that I don't know
I'm not interested in keeping the HDD's but I need all the data.
Are you able to help with this task at all, and what would it involve?
The computer does not recognise the device or it does but partially. When it does the computer sees the drive but it cannot open the file
External 1tb hard drive knocked of table whilst running. Made horrible scratching noise when plugged back in and not seen by computer. Unplugged immediately.
I have a Samsung HDD 750 GB which is not showing up on the PC and I need the data recovering please
It powers and clicks once and that is it
My G Drive Slim, 500GB has stopped working. I had it looked at and apparently the issue is the "reader". The drive contains mostly excel and word docs along with some pdf's and jpg's.
My laptop suffered a power surge. It is a HP Probook.
The chap who looked at it says the hardrive is not being recognised and there are 4 partitions?
It all means nothing to me.
The hardrive has been removed from the machine and I simply need to recover the data. It has some old spreadsheets etc I need and photos of my kids etc.
Just had a hard drive not working – its a Samsung 3tb external drive. the power did not work when plugged in. when I used another power supply it powered up but the light was constantly flashing – what is an idea of cost of repair?
Type A issue, 4 ticking noises on startup Seagate 1 terabyte external hard drive. Seagate scan says capacity 0 data 0. But there are lots of pictures on the drive. Can you help recover these pictures?